Our goal is to work together with our parents to help our students grow.
First and foremost, every Catholic educational institution is a place to encounter the living God who in Jesus Christ reveals his transforming love and truth. This relationship elicits a desire to grow in the knowledge and understanding of Christ and his teaching.

– Pope Benedict XVI –
School Mission Statement
Formed in Freedom for Excellence
Transformed through Grace and Virtue
Living in Joy Born of Truth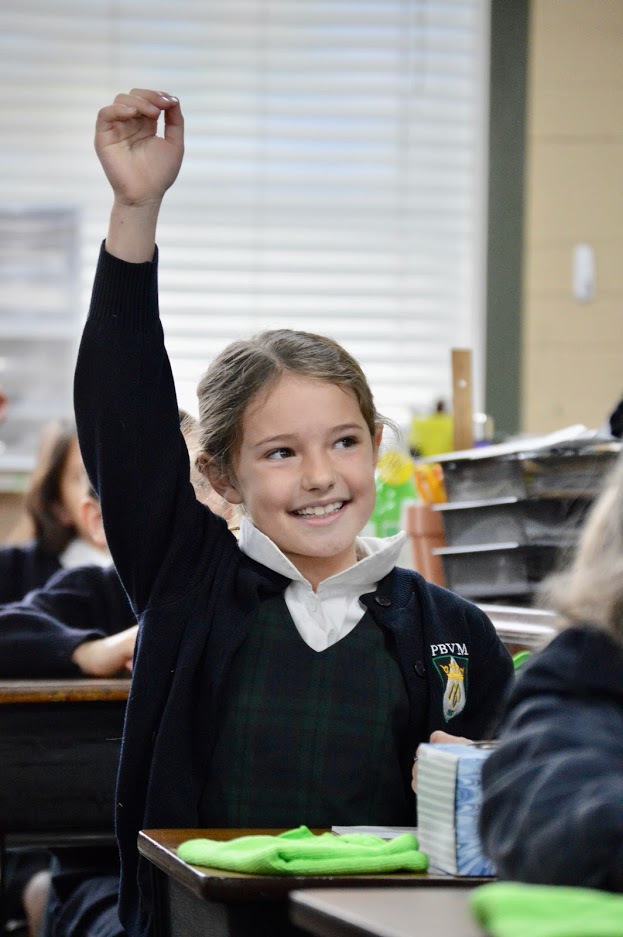 Come experience what our campus has to offer
Our Continued Response to Covid-19
I want to assure you of the significant preparation we at Presentation of the Blessed Virgin Mary Catholic School, and all schools throughout the Sacramento Diocese, have undertaken as we roll out plans to enter into our 2021-2022 school year. As our video shows, we had undertaken all health precautions this past year to insure, as much as possible, that our campus was safe for full day, 5 day per week in-person instruction.
We are in continuous contact, county by county, with our health department partners, with our ultimate goal being a complete return for all to campus and classroom. Some safety restrictions have been retired, some lessened; we will be working to clarify what safety efforts will be in place in August, possibly right up until the start of our school year. Directives change frequently, so for the most up-to-date campus response to your questions, please feel free to contact our office.
May God bless you and your family at this time, and may He bring a safe return to our happy school days!
–Mrs. Carrie Donahue, Principal
Kind words from our PBVM parents
The Staff at Presentation of the Blessed Virgin Mary is amazing! I entrust my children to them each day, they are an extension of my family, they love my children and want the best for them.
The things my kids teach me and the things I hear them say about their relationship with the Lord are both humbling and inspiring. I've never seen this depth of faith formation at any other school.
The Dominican Sisters of Mary, Mother of the Eucharist bring such joy and warmth to the school, making Presentation special and unique. You can't help but smile every time you see them!
Contact us today to schedule a tour of our campus.
Office
Presentation of the Blessed Virgin Mary School
3100 Norris Ave.
Sacramento, CA 95821
Hours
Mon-Fri: 7:30 A.M. – 3:30 P.M.
Via Email
rlindsey@presentationschool.net
Via Phone
Tel: 916-482-0351
Fax: 916-482-0377