Extra-Curricular Activities
ACADEMIC AND ARTISTIC COMPETITIONS
These events are optional and participation varies year to year
Academic Decathlon (grades 6-8)
Choral Festival (all choir grades)
Let the Children Come (religion competition: grades 5-6)
Mental Math Bowl (grades 1-5)
Speech Contest (grades 7-8)
Student Council Workshop (grades 6-8)
Nature Bowl (grades 4-7)
Catholic Daughters of America Art Contest (grades 5-8)
GeoBowl (grades 6-8)
National Geographic Spelling Bee (grades 5-8)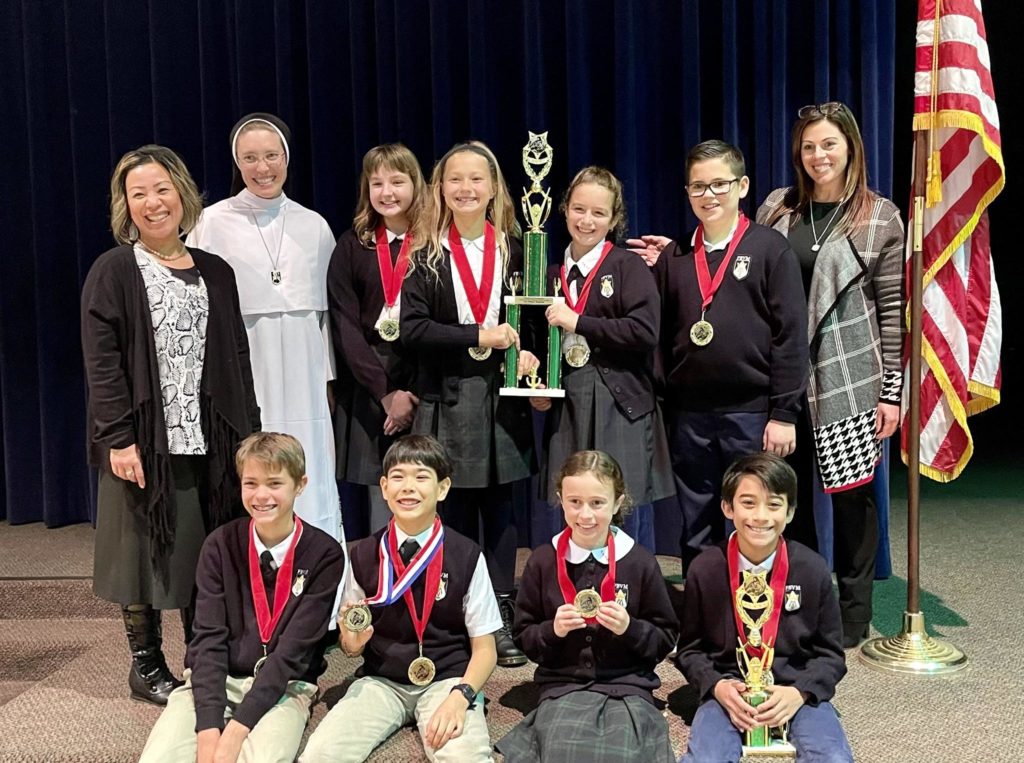 STUDENT COUNCIL
Student Council placement is offered to school officers in the 6th through 8th grades and classroom representatives in the 4th-8th grades. Student Council is an active and vital part of Presentation's event planning and faith formation efforts. They also host an annual Diocesan Student Council in the Fall.
SCHOOL ACTIVITIES
PBVM has numerous non-athletic before- and after-school activities (as available) such as: Choir, Baton, Band, Nature Bowl, Junior Altar Society, Altar Service, Mathlab, Peer Tutoring, Music Lessons and a Variety Show.
STUDENT SERVICE PROGRAM (For Grades K – 8)
PBVM students serve others in the community during the school year. Some examples of service are:
gathering canned foods for St. Vincent de Paul Food Locker
visiting convalescent homes
contributing to the Sacramento Life Center during the Lenten season
mustard seed backpacks for the Philippines.
HOT LUNCH PROGRAM
A ticket-less lunch program is offered through a catering service. Each student is given a lunch menu (monthly calendar) two weeks prior to the start of the month, giving parents an opportunity to purchase lunches for their children.